Welcome to Chambers Creek Veterinary Hospital
Chambers Creek Veterinary Hospital understands the special role your pet plays in your family. We offer compassion and the highest quality medicine for your furry family members. Our entire healthcare team is committed to providing personal attention to the unique concerns of each individual pet owner as well as to the needs of each individual pet. We hope to ensure a positive impact on our patients, clients and the local community. 
THANK YOU FOR VOTING US BEST OF THE SOUTH SOUND 2015, 2016, & 2017!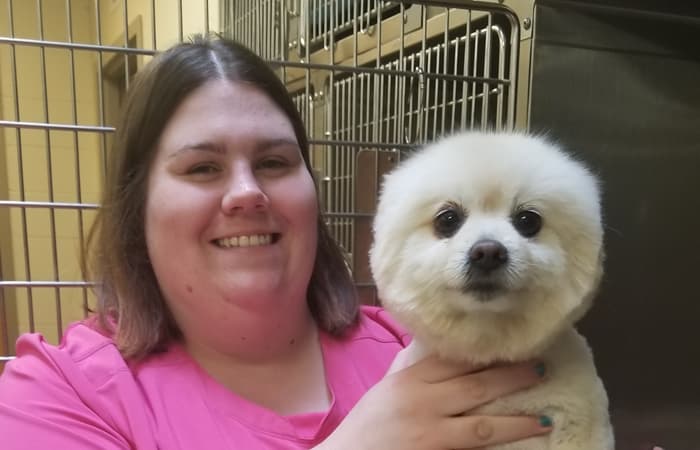 Happy, Healthy Pets
We provide excellent care throughout the life of your pet. Our services include wellness care, early detection and treatment of problems as your pet ages, behavioral counseling, and complete medical and surgical care as necessary during their lifetime.
Stay Connected with Chambers Creek Veterinary Hospital
We are a full service companion animal hospital accredited by the American Animal Hospital Association. Please contact us today and let us be "your other family doctor." We look forward to serving you!
*FOR THE LOVE OF PETS AND THE PEOPLE WHO LOVE THEM*
Through the American Veterinary Medical Foundation's Veterinary Care Charitable Fund, our hospital is able to help animals rescued from abuse and neglect and the pets of clients facing personal hardships. Your donations to the AVMF on behalf of our hospital will help us help animals. Click on the AVMF donate button to make your tax deductible donation.